Snowsports Holidays Menu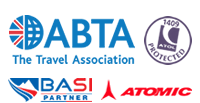 Latest News
Welcome to our latest news page. From here, you can keep up to date with all the latest news and events at Interski. All the news items are listed below in chronological order.
You can also keep up to date with this page by signing up for our RSS Feed.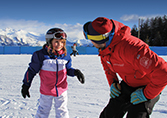 Interski Childcare - New for Winter 2017/18
Start spreading the word - brand new for Winter 2017/18 we will be offering in-resort childcare! Staffed by professionally qualified, english speaking members of our resort team, we'll have space for up to 8 children each week, from ages 2-6. Book your winter 2017/18 holiday early to guarantee your little one(s) a space!

Published on 7th June, 2017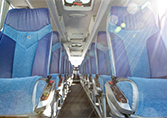 Take a Look At Our Revamped Holidays By Coach
We've given our Holidays by Coach package a facelift which we think you'll really like. We're using higher spec vehicles with less seats and a better recline as well as scheduled routes with pre-determined pick-up points. Follow the link below to read more.

Published on 4th May, 2017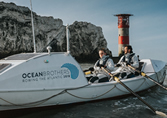 Help The Ocean Brothers Row The Atlantic!
Ocean Brothers is the story of two brothers from Hampshire, Jude & Greg, on a mission to find a cure for the skin cancer that killed their father by raising funds and awareness for the British Skin Foundation. They will achieve this by rowing across the Atlantic in January 2018 battling storms, 40- foot ocean waves and the full force of the elements in their 24-foot boat powered only by human power....

Published on 31st March, 2017