Brochure Download
Many thanks for providing your details to download our latest brochure.
You can access the brochure by clicking on the cover image below. Once opened in your browser, you can download it to your device.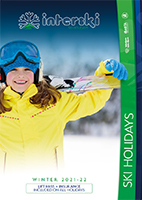 To download our latest brochure/s, please complete the form below. Once the form is complete, we'll email a copy of the brochure to the email address provided, but will also show you links to enable you to view the brochure online.
All fields marked '*' are required.
Please note, by downloading our brochure you consent to your details being added to our database for marketing purposes. You can unsubscribe at any time. For more details, please view our privacy policy.

Preparing brochures to email