Snowsports Holidays Menu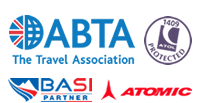 Latest News
Welcome to our latest news page. From here, you can keep up to date with all the latest news and events at Interski. All the news items are listed below in chronological order.
You can also keep up to date with this page by signing up for our RSS Feed.

Winter 2021-22 Brochure Out Now
Our Winter 2021-22 Brochure is out now - download your copy!

Published on 5th February, 2021

Peace of Mind Guarantee
We're pleased to announce details of our Peace of Mind Guarantee, giving you the confidence to book your Winter 2021/22 ski holiday now!

Published on 23rd November, 2020

Lift Pass and Insurance Included on All Holidays
We know what a fabulous resort La Thuile is, so it's nice to have our view confirmed by the Ski World Cup, who have once again chosen it as a stage venue. Competition skiing will be taking place on Saturday 29th February and Sunday 1st March and will feature both the Downhill and Super G events.

Published on 23rd December, 2019