Snowsports Holidays Menu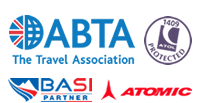 Latest News
Welcome to our latest news page. From here, you can keep up to date with all the latest news and events at Interski. All the news items are listed below in chronological order.
You can also keep up to date with this page by signing up for our RSS Feed.

Winter 2021-22 Brochure Out Now
Our Winter 2021-22 Brochure is out now - download your copy!

Published on 5th February, 2021