Latest News
Welcome to our latest news page. From here, you can keep up to date with all the latest news and events at Interski. All the news items are listed below in chronological order.
You can also keep up to date with this page by signing up for our RSS Feed.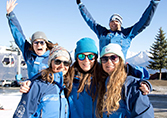 We're recruiting for our 2019/20 resort team! apply now!
We're now recruiting for our 2019/20 Resort Team! Do you want to join a fun and driven team based in Italy's beautiful Aosta Valley Click below to apply now!

Published on 18th June, 2019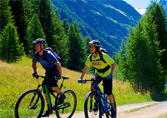 Missing the Aosta Valley this summer?
Are you missing the mountains? We know we are, so we've launched a new brand, Alpine Revolution, offering MTB holidays to the stunning Aosta Valley with prices from just £349pp. Contact us today on 01623 272711 or email us gobiking@alpinerevolution.co.uk to book your next adventure.

Published on 22nd May, 2018