Snowsports Holidays Menu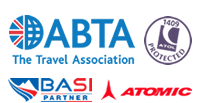 Latest News
Welcome to our latest news page. From here, you can keep up to date with all the latest news and events at Interski. All the news items are listed below in chronological order.
You can also keep up to date with this page by signing up for our RSS Feed.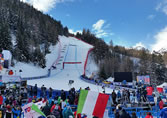 The Women's Ski World Cup Returns To La Thuile
We know what a fabulous resort La Thuile is, so it's nice to have our view confirmed by the Ski World Cup, who have once again chosen it as a stage venue. Competition skiing will be taking place on Saturday 29th February and Sunday 1st March and will feature both the Downhill and Super G events.

Published on 31st May, 2019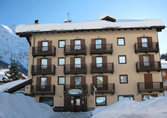 Brand New Hotel in La Thuile
We're really pleased to announce we have just taken on a new hotel option in La Thuile - the 3* Hotel Du Glacier. The hotel benefits from a great location, just 200m from the piste. It's available on a B&B basis and we're sure will be a popular choice for our clients.

Published on 29th May, 2019