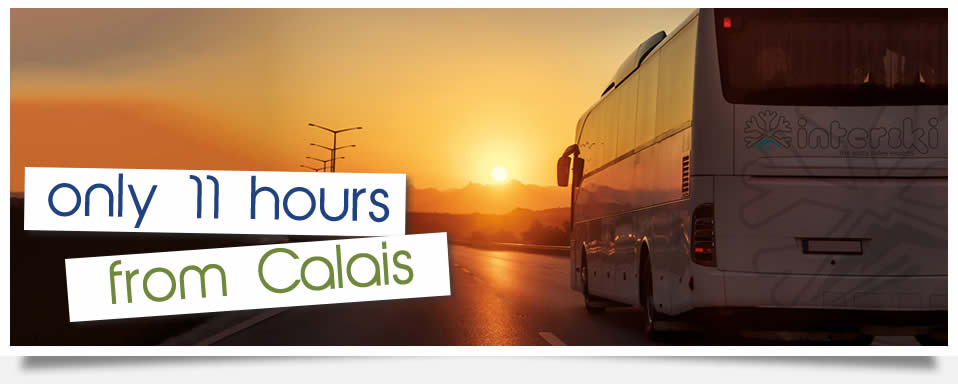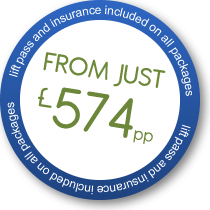 Ski Holidays By Coach To Italy
Sit Back And Enjoy The Ride!
If you've never considered going on your skiing holiday by coach, now could be the time to give it some thought. We've made some exciting improvements which we think will make it a seriously viable alternative to air travel.
We think coach travel is a great option - and, what's more, the Aosta Valley is one of the closest Alpine snowsport areas to the UK at just 11 hours from Calais.
Why Go Skiing By Coach?
Less Stress and Hassle Than Airports
Just think - no check-in hassles, no security queues and no lost luggage. With your bags safely secured in the hold, take your seat, sit back and enjoy having someone else at the wheel!
It's not only cheaper than air travel (you can save up to £250pp!), the carbon footprint is also a fraction. All of our Ski Holidays By Coach packages include 6 nights' accommodation based on twin/double share.
If we don't have a standard departure on a date you're interested in, we'll be happy to put on a coach any week of the season for larger groups - contact us for more details.
What's New?
Some exciting improvements!
We've looked at our Ski Holidays by Coach package and made some really exciting improvements*
Reduced number of seats on each vehicle
Increased leg room
Improved reclining seats
Foot rests
Lounge area
Scheduled routes with pre-determined regional pick-up points (see below)
Access to the club lounge on the ferry crossings

#

Save up to £250pp compared with the same package by air
Where Are The Scheduled Stops?
Three Routes Covering East and West With 23 Pick-Up Points
The western route will start at Abington Services on the A74(M), heading down the western side of the country before rounding the south side of the M25.
The eastern route starts at Washington Services near Newcastle upon Tyne, working down the A1 and M11 before heading to Dover.
We also have a South West route which will start at Exeter heading up to the M4 and the south side of the M25.
All three routes are detailed below**.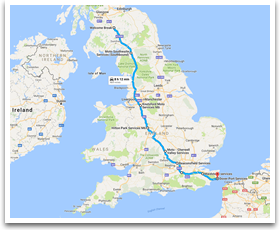 Western Route
Abington Services, J13 A74(M)
Southwaite Services, J41-42 M6
Charnock Richard Services, J27-28 M6
Knutsford Services, J18-19 M6
Hilton Park Services, J10A-11 M6
Cherwell Valley Services, J10 M40
Beaconsfield Services, J9-10 M40
Cobham Services, J9-10 M25
Maidstone Services, J8 M20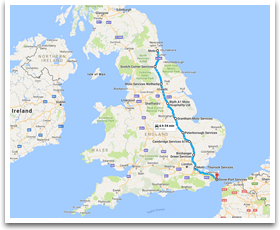 Eastern Route
Washington Services, J64-65 A1(M)
Scotch Corner Services, J57 A1(M)
Wetherby Services, J34 A1(M)
Blyth Services, J34 A1
Grantham Services, A1
Peterborough Services, J17 A1(M)
Cambridge Services, A14
Birchanger Green Services, J8 M11
Thurrock Services, J30-31 M25
Medway Services, J4-5 M2
What's Included?
No Hidden Surprises or nasty surcharges
We like to make our packages simple and as inclusive as possible. We ALWAYS include lift pass and insurance. Some operators offer what, at first glance, seem to be cheaper prices but once these essential extras are added, the cost soon mounts up.
Our skiing packages by coach include:
Return premium coach travel.
6 nights' accommodation (self-catering, bed and breakfast or packages which include all meals).
6 day lift pass.
Pre-allocated seats with generous recline.
Free blanket and pillow.
Breakfast in both directions, and a snack-lunch on arrival in resort.
In addition to the above, we also operate our own ski hire stocked with the latest Atomic carving skis, ski clothing hire and British based snowsports school, all of which are for the exclusive use of Interski clients.
How Do I Book?
Booking With Interski Is Easy!
Booking a ski holiday by coach with Interski is easy! You can check availability and book online or give us a call on 01623 456333 and we'd be happy to help find the right break for you.

* All vehicles will be of the same class but facilities may differ slightly
** A feeder vehicle may be used to consolidate routes if necessary
# Access to club lounges is subject to availability from P&O Ferries and cannot be guaranteed on all crossings
Quick Availability Check

Request Callback
If you've got some questions and would prefer to speak to someone, use our callback facility and one of our sales team will give you a call at a convenient time. And don't worry, this is not a high pressured sales call.

Call Us Now To Book
01623 456333
Prefer to speak to someone? No problem, just give us a call and one of our sales team will happily answer your questions and help you book your ski holiday with Interski.

Processing Your Details Now
Many thanks for completing the form.
Your interest in booking an Interski ski holiday has been sent to our Sales Team. We will review your details and be in touch with you in the near future. In the meantime, please feel free to contact us on either 01623 456333 or by email to email@interski.co.uk.