Alpechiara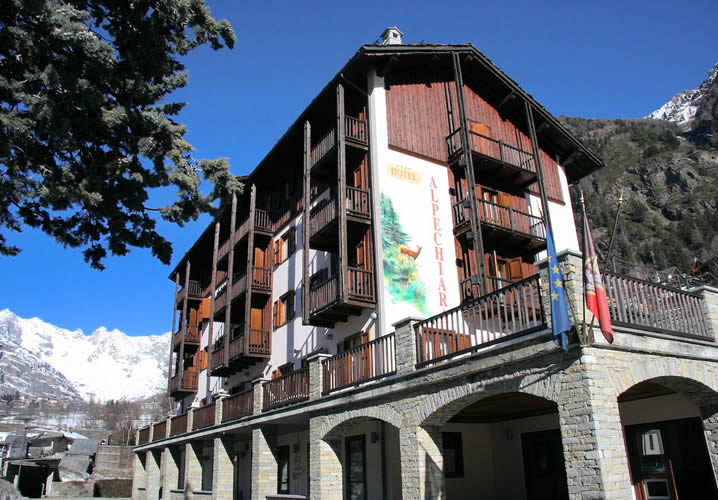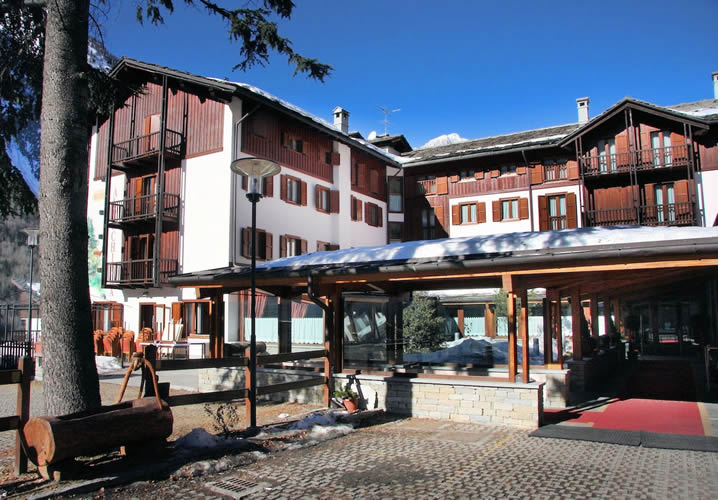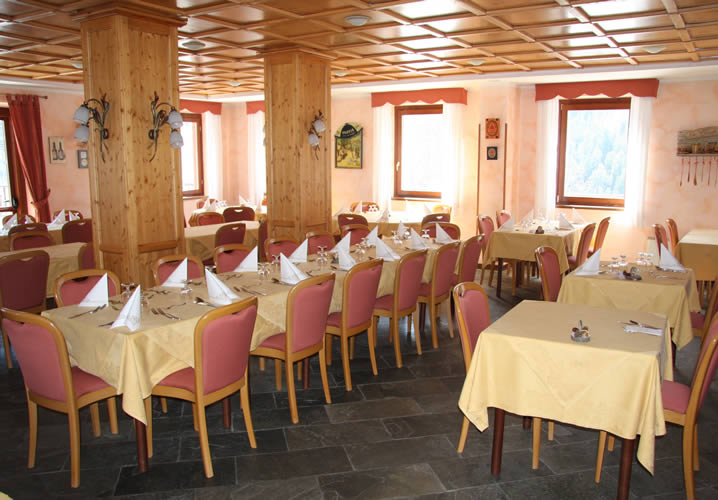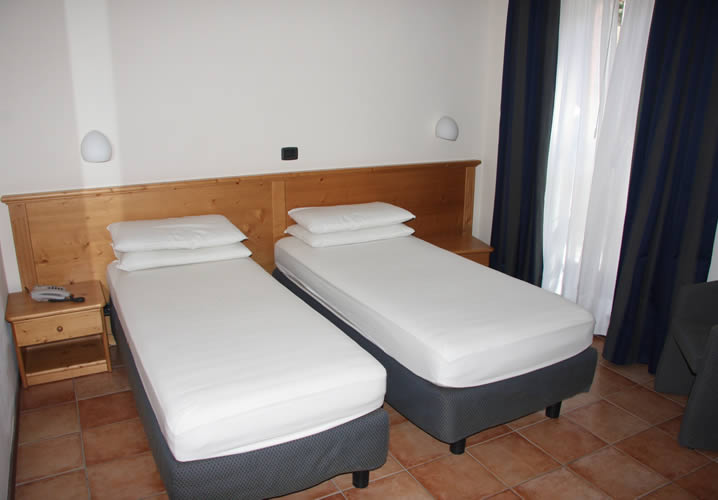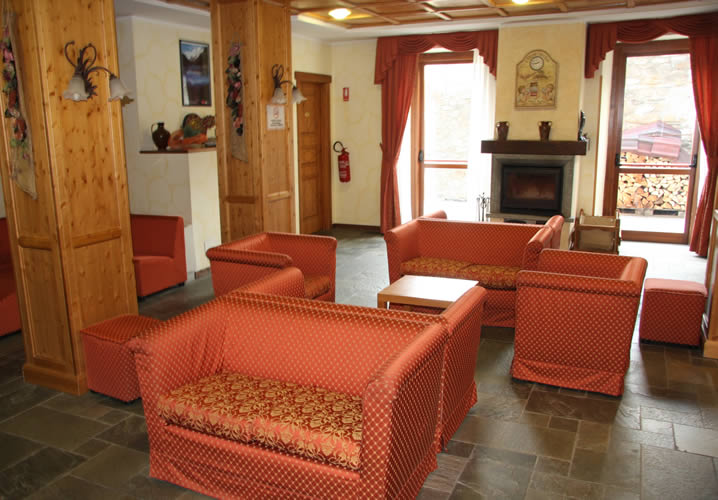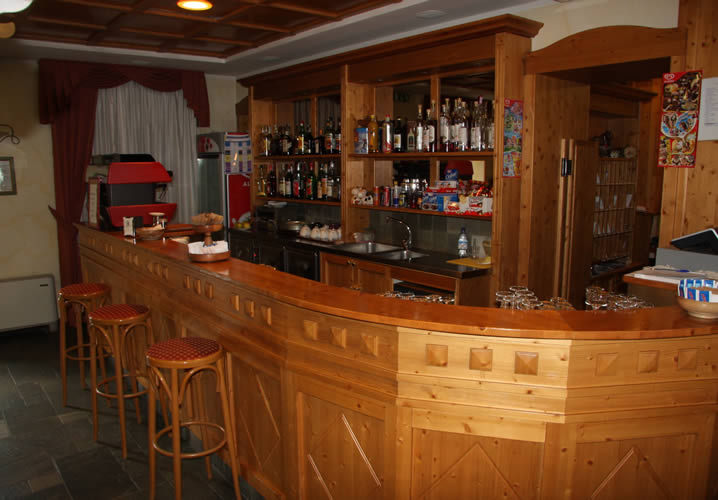 Great location, close to the main cable car
Large, traditional style hotel
Spacious and modern with great facilities
For groups of up to 80

The Hotel Alpechiara
Some 20 years ago, the Hotel Alpechiara formed part of our school and college programme. The lease expired and the Alpechiara was closed for many years, but then received a thorough refurbishment.Subsequently, we were delighted to welcome the 4* Hotel Alpechiara back to our programme. Situated at the head of the hamlet of Pallesieux, the hotel is just a short 5 minute drive from the cable car serving the ski area of Courmayeur.
The Hotel Alpechiara is elegant, tasteful, charming and traditional. Rooms are mostly for 3 or 4 and the majority have balconies. All rooms have satellite TV and all of the other comforts you would expect of a 4* hotel. In addition there is a bar, a comfortable lounge, a pleasant restaurant and a large meeting room. There is also a small leisure area with hot-tub and sauna (for adult use only).
We can accommodate groups of up to 80 in the Hotel Alpechiara.
What's Included In The Price?
Our aim is to ensure the price we offer is as fully inclusive as possible. Unless stated otherwise, all our Schools & College Ski Trips to Europe include ALL of the following as standard!
Return coach transport from the UK
5 nights' hotel accommodation
All meals including hot lunches
5 day lift pass
Ski, boot and pole hire
24 hours of tuition
Full après-ski programme
Free places for staff
Party leader concessions & benefits
Hotel Facilities
Meeting Room
TVs in Bedrooms
Games Room inc. table football
Hotel safe deposit
Rooms with balconies
Wi-fi (payable locally)
Sauna and hot-tub
Phones in Bedrooms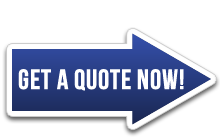 What Our Clients Say
"Hotel is always very welcoming and staff and facilities are excellent."
Mr Langley, Brockhill Park
"The Alpechiara has been superb!"
Miss Charmer, Queen Mary's School
"The hotel facilities were excellent."
Mr Robinson, Invenio Academy
"We loved the Alpechiara."
Ms Matthews, St Gabriels
"We enjoy staying at the Alpechiara and already have next year booked."
J Winter, Faringdon CC
"The Alpechiara continues to be a perfect place for a group, decent rooms, great social/meeting areas, good staff and good food."
T Rodwell, Brockhill Park