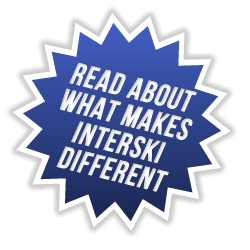 Launch Your Ski Trip
Launching a ski trip with Interski couldn't be easier! Just follow the four easy steps below:
Start by giving our friendly bookings team a call on 01623 456333 to check availability and options for your group size on your chosen travelling dates - or email us at email@interski.co.uk for details and prices.

Once you're happy with your selected package, resort and accommodation, simply take out an 'option' and we'll reserve everything for you whilst you get things underway. We'll also send you an Interski 'Launch Pack' with posters, payment cards, package information and a DVD which can be played in assembly to promote the trip.

With as little as £75 deposit per student, simply let us know how many you have in your group and we'll send you an invoice should your finance team require it.

Then, just send us the total deposit amount and we will send you confirmation by return. You can then sit back and relax, knowing that your ski trip is in the best hands!
Upon confirming your trip, your Account Manager will become your sole point of contact, taking care of every aspect of your trip and working with you to ensure that all goes smoothly and you receive the best possible service.