Welcome to Interski - School & College Ski Trips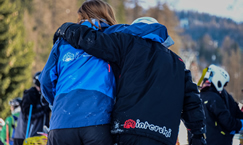 Launch Your Ski Trip
Thinking of running a school ski trip but not quite sure where to start? Have a look at our fantastic guide that shows you in easy steps what you need to do.

Get a Quote Now
Use our online quote request form to get your school ski trip quote now. Quotes are based on your criteria and there's no obligation or committment.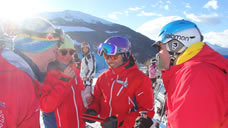 The Biggest British Ski School In The Alps
Interski run the biggest and best British ski school in the Alps - exclusively for the tuition of our clients. Fewer language barriers, no competing with local tourists for your ski school's affection, and greater control and flexibility for your groups.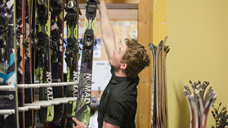 In-House Equipment Hire and Locker System
We stock a huge range of skis in all sizes from Atomic – one of the leading ski manufacturers in the world of skiing. With our own ski technicians, we're able to directly control the quality of equipment received by students and adjust or swap items as appropriate.
We also have our own purpose built ski hire buildings in both Pila and Courmayeur.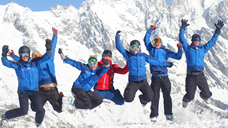 45+ Strong Resort Team
You won't find better or greater support anywhere else. Where most providers will provide one 'rep' in resort, you might find they're the only person available to help ensure things go smoothly. With Interski, you'll have a dedicated group coordinator who stays with you in your hotel but behind them is a large, highly visible and extremely helpful bunch of people performing different roles, including management duties, to make sure your trip with us is flawless...
...and these are just 3 of the reasons why choosing Interski makes sense. Please have a look at our Why Choose Interski page to learn more about how we compare to other ski tour operators.