Transport
Travelling By Coach | Travelling By Air
Coaches are a great way to travel to the Alps and there are lots of benefits: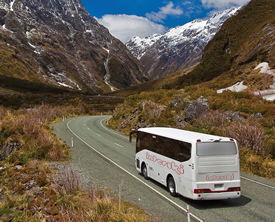 Much cheaper and more accessible for students.
Collection from school – As long as you have at least 10 paying students in your group, we'll pick you up at the school gate.
Group control – students and their luggage embark at school and you don't have to worry about transfers to the UK airport, getting your group through security, or keeping them organised at the other end for transfers to resort.
No 'name change' penalties if a student withdraws from the trip.
Lower deposits - £75 for coach and normally £200 for air travel.
Breakfast included on both the outbound and inbound journeys.
Environmentally friendly.
Journey Times
The Aosta Valley is only 10-11 hours from Calais, making it one of the closest alpine resorts by road and your coach will be provided by one of our carefully selected transport partners, ensuring the very highest levels of safety and comfort available.
All coaches are modern and of executive class. They have, as standard, toilet/washroom, lap seatbelts, TV + DVD, reclining seats and air conditioning.
Coach Safety
Coach travel is highly regulated and one of the safest forms of transport available and, at Interski, the safety and wellbeing of our groups is our primary concern. Which is why we have an industry leading safety management system in place. We go further than anyone else in ensuring that our coach partners operate to the highest possible standards, with numerous checks and measures in place to assure both safety and quality. You can download our Transport Management & Safety information for full details.
Environmentally Friendly
Did you know...
The average number of people carried in a car is 1.58
The average number of people carried in a coach is 32
One coach takes up the space of just three cars yet removes 20 cars from the road reducing congestion
A coach generates a sixth of the carbon dioxide of air travel
A coach generates half the carbon dioxide of rail travel
A coach generates a quarter of the carbon dioxide of car travel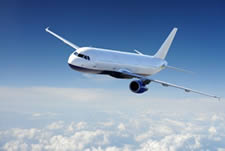 If you prefer to travel by air, we offer flights from regional airports to Geneva during term time and your package will include transfers from Geneva to resort. Simply call or email us for a quotation for your preferred departure airport and dates.
Groups From Outside The UK
We take groups from all over the world and regularly organise trips for schools from mainland Europe, Malta, the Middle East and Thailand! Please don't hesitate to send us your requirements at email@interski.co.uk or by calling +44 (0)1623 456333.