Latest News
Welcome to our latest news page. From here, you can keep up to date with all the latest news and events at Interski. All the news items are listed below in chronological order.
You can also keep up to date with this page by signing up for our RSS Feed.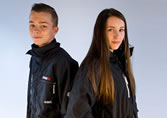 Don't Go Skiing Unprepared!
We can look after all of your ski wear rental and ski accessories - even if you're not travelling with Interski! If you'd like to hear more about what we can offer your group, either give us a call on 01623 456333 or drop us an email to rental@interski.co.uk and we'd be happy to talk through how we can help.

Published on 5th October, 2018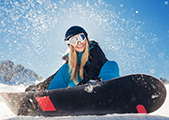 Have You Considered Travelling During Term-Time?
We've just launched an exciting and persuasive new initiative - Higher Education - to promote the educational benefits of a ski trip. We've produced some great materials to help you convince key decision makers at your school. You can save over £200pp just by changing the date you travel!

Published on 7th April, 2017