Snowsport Courses Menu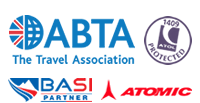 Latest News
Welcome to our latest news page. From here, you can keep up to date with all the latest news and events at Interski. All the news items are listed below in chronological order.
You can also keep up to date with this page by signing up for our RSS Feed.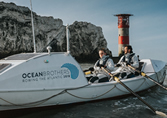 Help The Ocean Brothers Row The Atlantic!
Ocean Brothers is the story of two brothers from Hampshire, Jude & Greg, on a mission to find a cure for the skin cancer that killed their father by raising funds and awareness for the British Skin Foundation. They will achieve this by rowing across the Atlantic in January 2018 battling storms, 40- foot ocean waves and the full force of the elements in their 24-foot boat powered only by human power....

Published on 31st March, 2017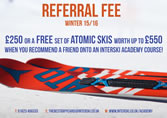 What Would You Do With £250?
All you need to do is recommend someone to book on to one of our Interski Academy Training courses (Ski Gap Course, Snowboard Gap Course, ISIA Work & Train) and we'll send you either £250 or a pair of brand new Atomic skis worth up to £550. Simply email us (andy@interski.co.uk) the name of the person you are referring, and on payment of the course balance we'll contact you about your reward - it really is that simple!
Published on 2nd June, 2015