And the lucky winner is...
Many thanks to everyone who entered our competition to win a ski holiday to La Thuile. The lucky winner is Oliver Berry from Salisbury who will be heading off to La Thuile on the 6th April – congratulations to Oliver and we look forward to welcoming you to the Aosta Valley.
We have been overwhelmed by the response to the competition which has brought over 12,000 entries. To decide on the winner, we randomly selected a shortlist of 15 entrants of whom two were randomly chosen to form 2 finalists and Oliver was ultimately our lucky winner.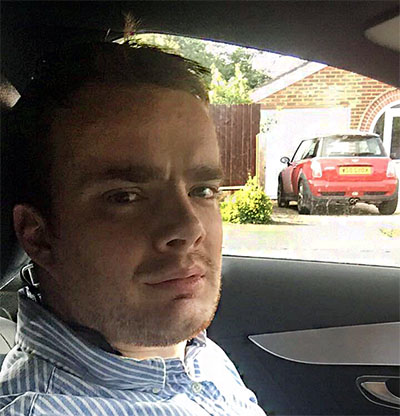 On hearing of his success, Oliver said "It certainly makes your Friday all the sweeter to open your emails to find that you've won a holiday, especially since I've not been skiing this year and had been slightly resigned to the idea of waiting for the 2019/20 season. Breaking the news to my colleagues was fun, and a few are making the case to come as my +1!".
All our runners up will receive an Interski beach towel, a gourmet chocolate pizza and a £25 Interski gift voucher. The runners up are:
N Roster of Isleworth
K Chapman of Consett
S Skinner of Scunthorpe
K Brewer of Arundel
R Sharples of Blackburn
G Hudson of Leeds
J Fairbank of Preston
P Cooper of Louth
A Park of Ross-On-Wye
M Lee of Stevenage
J Pattie of Kirkcaldy
H Reading of Leighton Buzzard
J Sklan of Hereford
S Bryan of Prestatyn
We'd like to thank everyone who entered the competition and also to those who shared it through their social media accounts to make the competition such a success.
There will be a new competition launching soon – watch this space!
Sign up to our Newsletter to keep up to date with new competitions.