Introductory Offer For New Groups
Book your school trip with Interski and receive a brand new HP Stream 7 tablet with Office to help you organise your trip. In addition, you'll be entitled to a free place on one of our Snowsport Course Organiser (SCO) courses and COMPLIMENTARY helmet hire if you invite our clothing hire/accessory division, Snowco, to attend your pre-trip parents presentation. Terms and conditions apply (see below).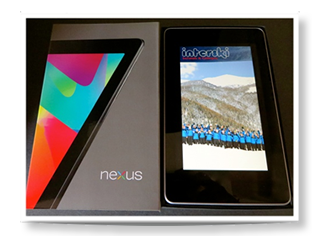 Free HP Stream 7 Tablet
This excellent tablet puts powerful performance, easy usability and beautiful graphics at your fingertips. Alongside your dedicated Account Manager, it will also help you organise your ski trip and will be sent as soon as we receive a minimum of 20 deposits to confirm your booking.
Free SCO Course
If you've never run a ski trip before, have a member of staff you'd like to train up to help with the trip organisation, or you want to add to your ongoing professional development, we are pleased to offer a complimentary place on one of our SCO courses, delivered at our offices in Mansfield, Nottinghamshire. Delivered by a Snowsport England trainer and recognised by the majority of Local Authorities, this course has been designed to give ski trip leaders the necessary skills to select an appropriate provider and organise safe and successful school/college snowsports trips. Please view our SCO course page for more details.
Free Helmet Hire For Students
Finally, our in-house brand, Snowco, provides the most cost effective and convenient way to buy and rent the accessories and ski wear that students need when in Italy. Invite Snowco along to your pre-trip parents' presentation, and they will be delighted to provide helmet hire for your whole group completely free of charge for your first trip.
What Next?
Call our friendly team now on 01623 456333 to discuss your requirements or complete the quotation request form for a no-obligation quotation.


Please note the following conditions to qualify for the new school introductory offers:
The Introductory Offer applies only to schools/college which have never travelled with Interski.
The Introductory Offer can only be taken in the first year and only once per school.
The tablet will be despatched upon receipt of a minimum of 20 deposits.
The Introductory Offer is applicable for any current or future season provided it is your first trip with Interski.
All offers are non-exchangeable, non-transferable and no cash alternative is permitted.
All offers are subject to availability and Interski reserves the right to amend, change or withdraw the offer at any time, without notice.